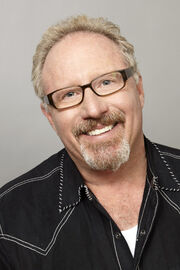 Thom Beers 
(born c. 1952 in Batavia, New York) is an American television producer and narrator/voice over artist. He created the show
1000 Ways to Die
and served as the narrator. Beers is the narrator for the two pilot episodes, "
Life Will Kill You
" and "
Hard Lives, Easy Deaths
" before being replaced by actor
Ron Perlman
for the remainder of the season and series (until Perlman was replaced by
Joe Irwin
for the final six episodes of Season 4). 
Ad blocker interference detected!
Wikia is a free-to-use site that makes money from advertising. We have a modified experience for viewers using ad blockers

Wikia is not accessible if you've made further modifications. Remove the custom ad blocker rule(s) and the page will load as expected.