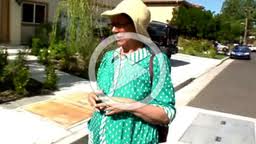 Way to Die #499: Pained Gun, is the fifth death featured in "Death Be Not Stupid", which aired on March 15, 2009.
Plot
On September 20, 2006, in Simi Valley, California. A pair of high-school rejected boys named Luke and Mickey film themselves (which was called Surburban Slaughter) doing drive-bys on people (including an old lady with a purse) with a paintball gun as part of a hare-brained plot to become viral video stars on YouTube. When the gun malfunctions, Luke shoots the canister of CO2 at 200 mph(320 km/h) into Mickey's larynx, which breaks his neck and kills him. Luke was horrified after killing Mickey as the previous victim starts hitting him with her purse.
"Maybe, it was a mechanical failure. Maybe, it was Karma's way out of the juvenile jerk from the planet. One thing is sure: Surburban Slaughter had a great ending."
Interviewees
Junior Sutitanom-Paintball expert.
Segment Nickname
Foreign names
Muerte Pintada (Painted Death) - Latin American dub
Pintura Dolorosa (Painful Paint) - Spanish dub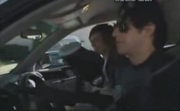 Ad blocker interference detected!
Wikia is a free-to-use site that makes money from advertising. We have a modified experience for viewers using ad blockers

Wikia is not accessible if you've made further modifications. Remove the custom ad blocker rule(s) and the page will load as expected.